Laura Ortman Live — A Closing Performance
Saturday, August 27, 2022
7 PM
RSVP for a performance by Laura Ortman
"Sometimes, I like to call the violin a smoke machine because of all the beautiful essences that smoke entails. The way the rosin hits the string and makes a cloud of smoke. The physical aspects of the violin bring up things that I didn't even realize I knew that deeply." 
—Laura Ortman Interview for Socrates Sculpture Park (2020)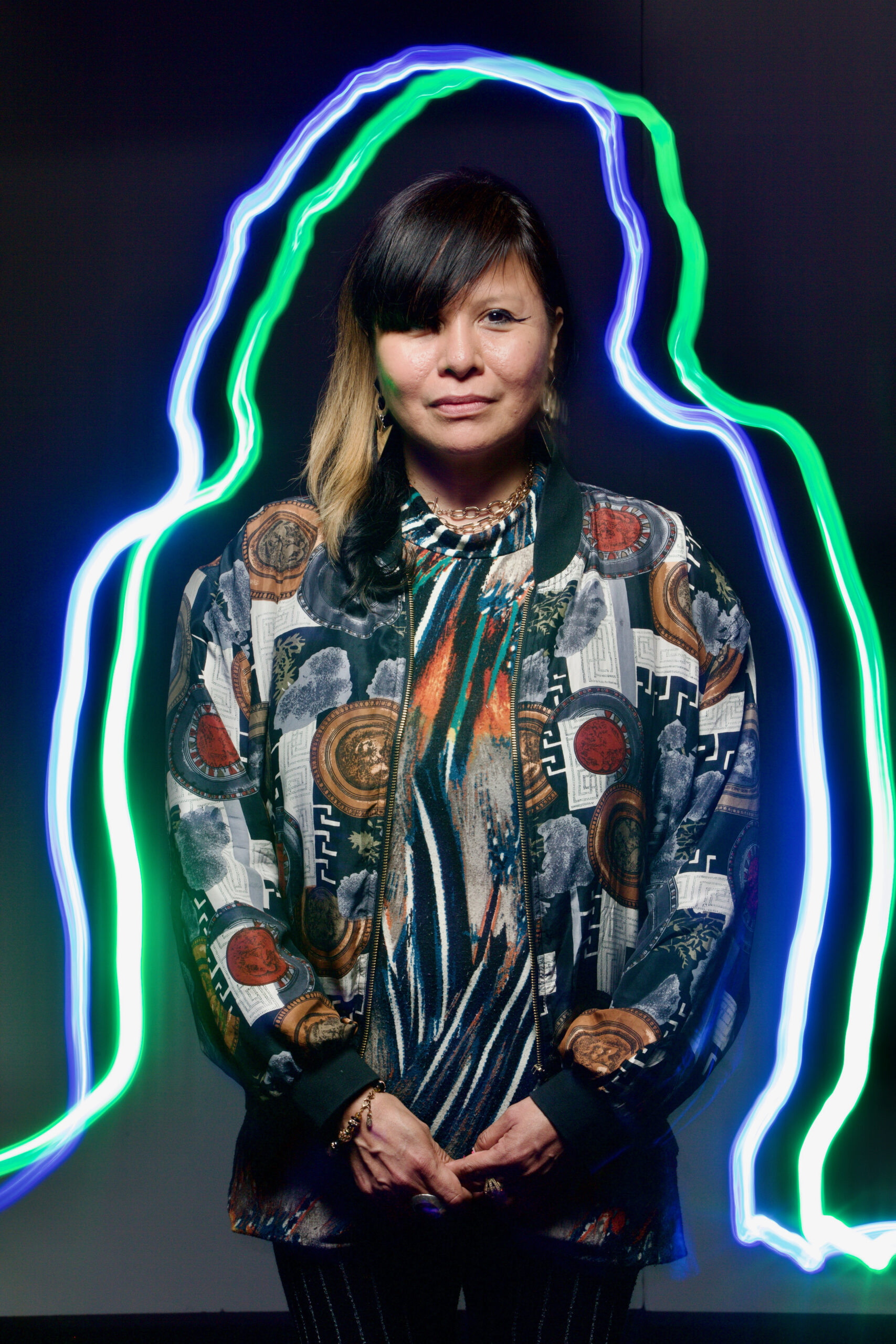 Laura Ortman is one of the most celebrated experimental violinists of her generation. She is versed in Apache violin, piano, electric guitar, keyboards, and pedal steel guitar and is a producer of capacious field recordings. She has performed at The Whitney Museum of American Art and The Museum of Modern Art in New York, The Toronto Biennial in Ontario, the Musée d'Art Contemporain de Montréal, and the Centre Pompidou, Paris, among countless established and DIY venues in the US, Canada, and Europe. In 2008 Ortman founded the Coast Orchestra, an all-Native American orchestral ensemble that performed a live soundtrack to Edward Curtis's film In the Land of the Head Hunters (1914), the first silent feature film to star an all-Native American cast. Most recently, Ortman was awarded the prestigious United States Artists Fellowship (2022), as well as a Foundation for Contemporary Arts Grant (2022). She is also the recipient of the 2020 Jerome@Camargo Residency, 2017 Jerome Foundation Fellowship, the 2016 Art Matters Grant, the 2016 Native Arts and Culture Foundation Fellowship, the 2015 IAIA's Museum of Contemporary Native Arts Social Engagement Residency and the 2014-15 Rauschenberg Residency. She was also a participating artist in the 2019 Whitney Biennial. Ortman lives in Brooklyn, New York.
This event is presented in conjunction with Density's Glitch,  the first exhibition in a planned annual summer exhibition series in the newly relocated and renovated Hudson D. Walker Gallery at 24 Pearl Street.  Density's Glitch is a group exhibition of past Fine Arts Work Center Visual Arts Fellows, selected by curators Angela Dufresne, Cash (Melissa) Ragona, and Andrew Woolbright.
All readings and artist talks are held in the Stanley Kunitz Common Room, unless otherwise noted. Our annual summer exhibition, Density's Glitch,  is on view through August 28, 2022 in our Hudson D. Walker Gallery. Both venues are located at 24 Pearl Street in Provincetown.
Gallery Hours: Monday – Thursday, 11 AM – 3 PM / Friday and Saturday, Noon – 5 PM
We require all students, faculty, staff, and guests to wear a mask when indoors at the Work Center.


The Stanley Kunitz Common Room and the Hudson D. Walker Gallery are accessible facilities in compliance with ADA guidelines.

 If you require assistance to access these venues, please call the Fine Arts Work Center at 508-487-9960 ext. 101 in advance of your visit.