Exhibition: Intersection
October 29 - December 5, 2021
Soft Opening Reception: Friday, October 29, 6-8 PM
Closing Celebration, Saturday, December 4, 6-8 PM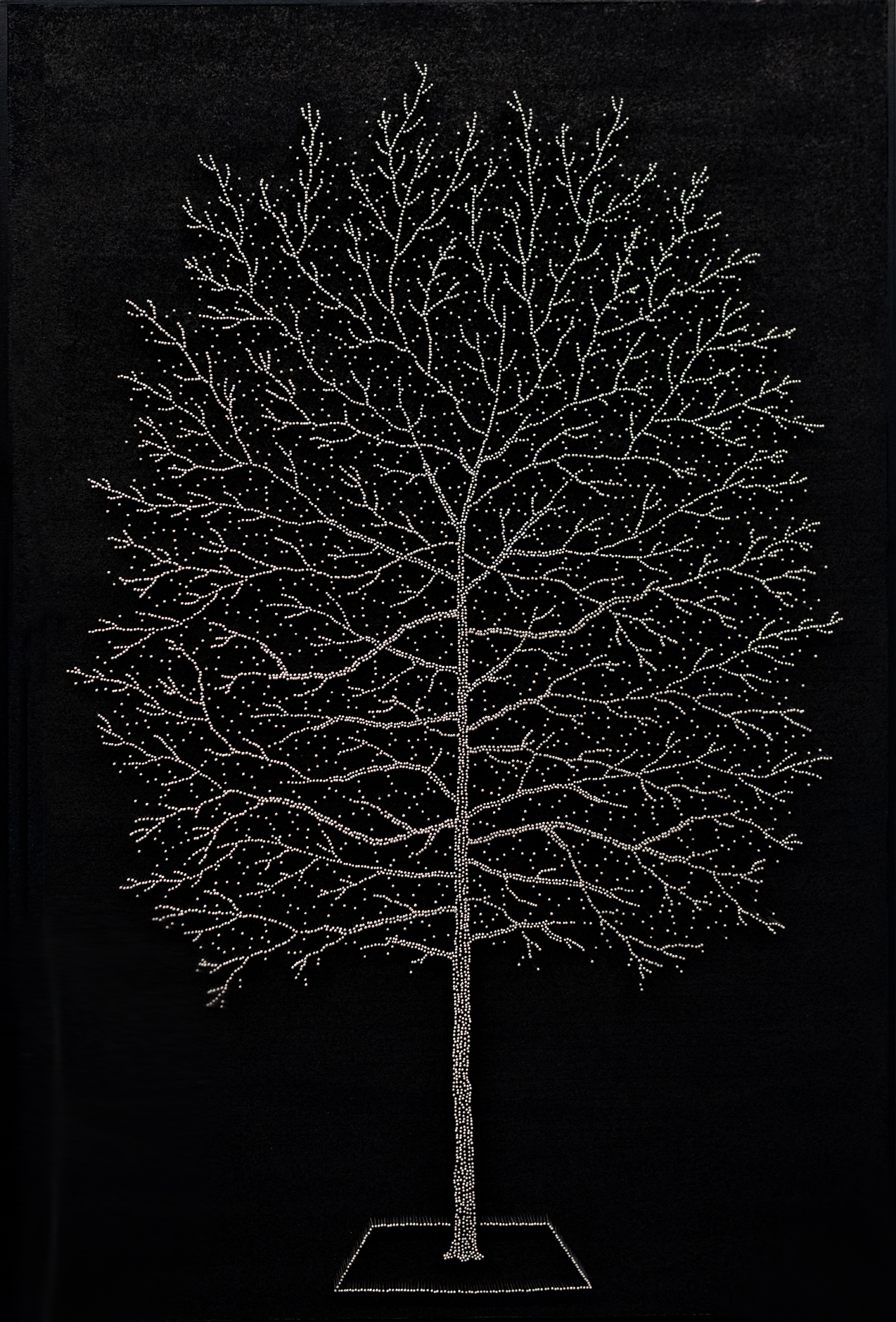 MiYoung Sohn, Scultural Drawing: Sunnyside, 2021
Participating Artists
Herman Aguirre

Fellow 2017-2018


Wilder Alison
Fellow 2016-17, 2018-19
Maia Chao
Fellow 2017-2018
Ellen Driscoll
Fellow 1983-1985

Community-Curators
Esteban del Valle
Artist | Muralist, Provincetown Public Art Foundation
Jerome Greene
Artist | Fine Arts Work Center Staff

Aziz Isham
Executive Director, Twenty Summers
Christine McCarthy
Christine McCarthy

Simonette Quamina
Fellow 2017-2018
Janice Redman
Fellow 1992-93, 1993-94
Duane Slick

Fellow 1990-91, 1991-92

MiYoung Sohn
Fellow 2001-02, 2002-03

Cherie Mittenthal
Executive Artistic Director, Truro Center for the Arts at Castle Hill
Andrew Mockler
Master Printer | Chair, Visual Arts Committee

Sharon Polli
Executive Director, Fine Arts Work Center
Bettina Rosarius
Gallerist, Gaa Gallery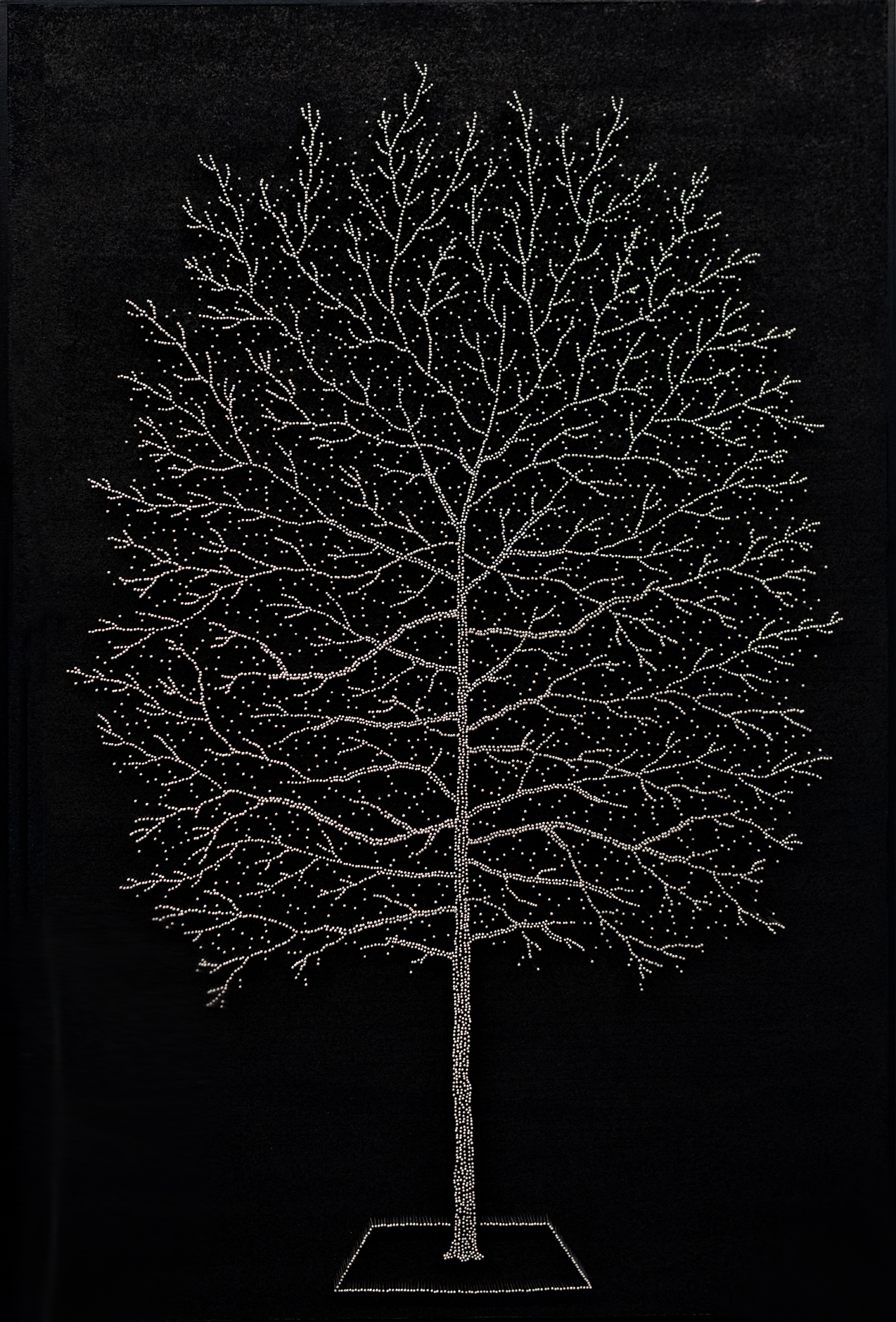 MiYoung Sohn, Scultural Drawing: Sunnyside, 2021
Participating Artists
Herman Aguirre
Fellow 2017-2018

Wilder Alison
Fellow 2016-17, 2018-19
Maia Chao
Fellow 2017-2018
Ellen Driscoll
Fellow 1983-1985

Simonette Quamina
Fellow 2017-2018
Janice Redman
Fellow 1992-93, 1993-94
Duane Slick

Fellow 1990-91, 1991-92

MiYoung Sohn
Fellow 2001-02, 2002-03

Community-Curators
Esteban del Valle
Artist | Muralist, Provincetown Public Art Foundation
Jerome Greene
Artist | Fine Arts Work Center Staff

Aziz Isham
Executive Director, Twenty Summers
Christine McCarthy
Christine McCarthy

Cherie Mittenthal
Executive Artistic Director, Truro Center for the Arts at Castle Hill
Andrew Mockler
Master Printer | Chair, Visual Arts Committee

Sharon Polli
Executive Director, Fine Arts Work Center
Bettina Rosarius
Gallerist, Gaa Gallery

INTERSECTION
the place where two or more things meet or cross
the act or process of intersecting
Provincetown historically has been the meeting place of many divergent peoples, paths, cultures, and lifestyles. As the oldest enduring artist community in the United States, Provincetown has welcomed and inspired those of us who most seek to understand and reflect the world around us. To weave narratives and create images—of remembrances, events witnessed, places traveled, dreamt, and envisioned.
The Fine Art Work Center has been a place of both solitude and community within Provincetown for artists and writers since 1968. As American society continues to progress and become more inclusive to all peoples, identities, genders, abilities, and backgrounds, the creative pull of Provincetown continues unabated. The Fine Arts Work Center remains steadfast in our commitment to offering artists and writers the unparalleled opportunity of time and space here to focus on new work.
Much like the tourists who arrive every summer and return to their homes and lives all around the country and the world, the Fellows of the Fine Arts Work Center take some of Provincetown with them, and (we hope) leave the community here on Cape Cod with the best of themselves, as artists are want to do.
INTERSECTION is an apt name for the first exhibition in the newly transformed Hudson D. Walker Gallery at the Fine Arts Work Center. Together, we celebrate the ritual of welcoming new Fellows to a place and community that has sustained and nurtured artists and writers for decades.
INTERSECTION is the artist and Provincetown; the community of Provincetown connecting with these artists; the Fine Arts Work Center and the places artists call home; as well as the land, the history, and the work of those who have come before us.
INTERSECTION is the wealth of diverse peoples throughout the world. INTERSECTION is the artist and ideas. INTERSECTION is an experience and the resulting work.  INTERSECTION is Provincetown itself.
For this inaugural exhibition, we have asked local community voices to select past Fellows from the Work Center's powerful legacy whose work has affected them, thereby leaving something of themselves within this community.
A third definition of intersection is the mathematical equation where set A meets set B and is changed into a new set with components of both A and B, presented as A∩B. This equation is undoubtedly representative of Provincetown, the Fine Arts Work Center, and the Fellows we welcome each year.
3
MiYoung Sohn, Scultural Drawing: Sunnyside, 2021
Photo: Michael Cestaro
3
Maia Chao, To Mean A Great Deal,To Mean Nothing, 2020, found trophies, plaster, pigment, wood, paint 15″ x 12″
Photo: Michael Cestaro
3
Ellen Driscoll, Family Blanket, 2015, wool and satin 60″ x 90″
Photo: Michael Cestaro
3
Janice Redman, Untitled, 1994, ceramic, cotton, metal, wax 15 1/2″ x 11″ x 9 1/2″
Photo: Michael Cestaro
3
Wilder Alison, Untitled, 2019, dyed wool, thread 29″ x 51″
Photo: Michael Cestaro
3
Simonette Quamina, Sing a song my little Kiskadee, 2018, graphite, multiple relief print collaged on paper 48″ x 63″
Photo: Michael Cestaro
3
Herman Aguirre, Pulmón|4830 2021, oil and oil/acrylic skins on panel, 20″ x 27″ x 4″
Photo: Michael Cestaro