Fellow Exhibition: Georden West
March 5 - March 8, 2022
spooky action at a distance
Reception: Saturday, March 5, 5 - 7 PM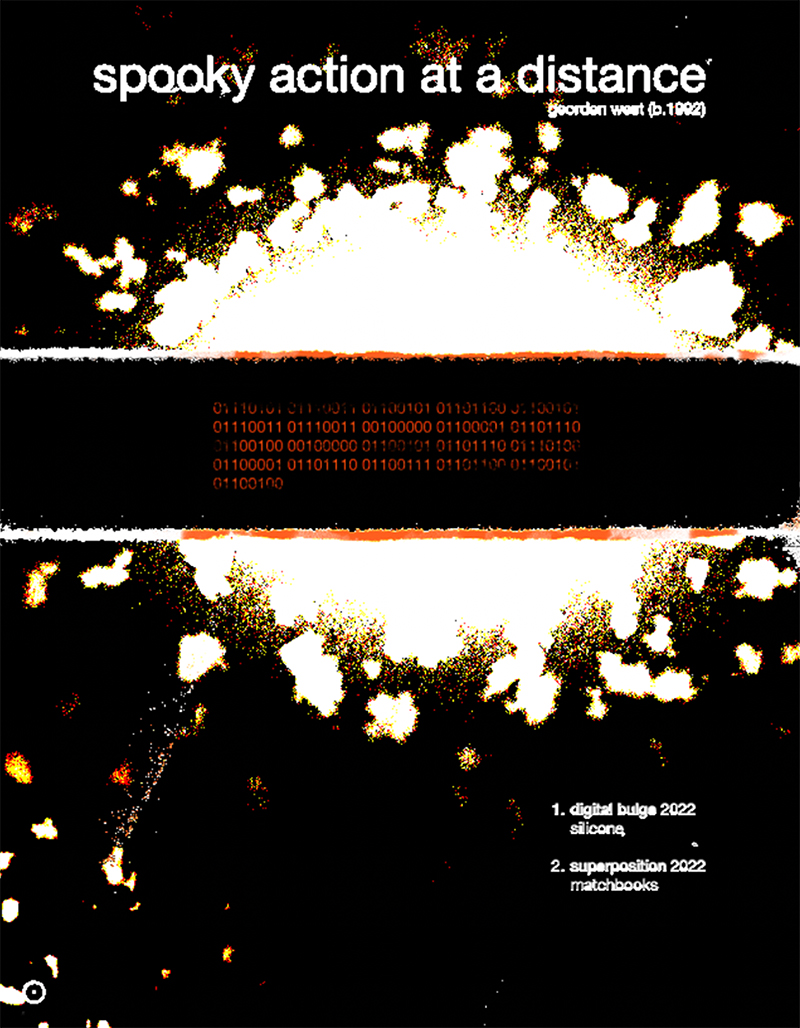 Georden West (pronouns: they, them) is a time-based artist placing queerness and duration in dialogue. They are a 2021 Academy Women's Fellowship Finalist and a member of Starlight Entertainment's Stars Collective. Georden cut their teeth apprenticing in fashion media with Nick Knight's SHOWstudio. Under the mentorship of industry innovators, they translated their experience into award-winning independent films, winning gold in Alternative/Experimental at the 46th Annual Student Academy Awards. Georden's first feature Playland is a recipient of the 2021 LEF Moving Image Fund and 2022 Frameline Finishing Fund. It is executive produced by Paula Wagner and Nick Knight and produced by Artless Media and Starlight Entertainment.
Please note:
To secure your visit, please email 
registrar@dev.fawc.org
.  We look forward to welcoming you to the Work Center.
The Hudson D. Walker Gallery at the Fine Arts Work Center has served as an early exhibition space for many major contemporary artists, including painters Firelei Báez, Jennifer Packer, and Lisa Yuskavage; as well as multimedia artists Ellen Gallagher, Jack Pierson, Troy Michie, and Jacolby Satterwhite, among many other past Fellows.
The gallery—a former storefront for the Days Coal and Lumberyard— was located at the corner of Pearl and Bradford streets until 2021, when it was centrally relocated to the Work Center's new courtyard community space. The Hudson D. Walker gallery maintains a year-round exhibition program that is free and open to the public.