24PearlStreet Workshops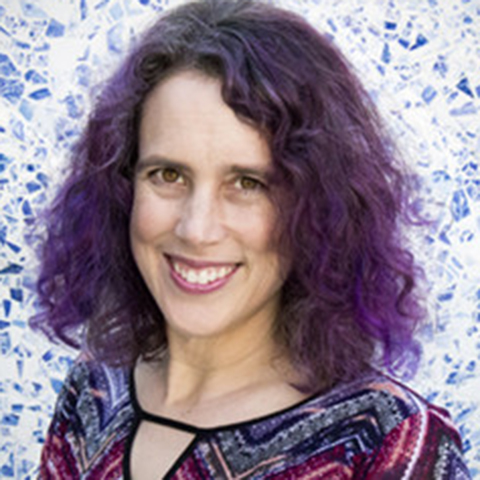 Gayle Brandeis
Write Your Memoir Like an Animal
Non-Fiction
October 17 to November 11, 2022
Tuition: $650.00
Class Size: 15
Session: fall
Level: 4 week asynchronous workshop
ASYNCHRONOUS with LIVE elements
In the 4th century, Saint Augustine wrote, "The truth is like a lion; you don't have to defend it. Let it loose; it will defend itself." Write Your Memoir Like an Animal will help memoirists set their own lions of truth loose, and will also help them become lionhearted writers, attacking the page with ferocity and grace. Combining facts about animal behavior with meditations on the process of writing memoir and innovative memoir writing exercises, the class will offer a fresh spin on the field of biomimicry, in which engineers takes design cues from the natural world—studying the way kingfishers enter the water without a splash in order to make bullet trains quieter, for instance, or taking inspiration from the scalloped edges of whale flippers to make wind turbines more effective. We as writers can be similarly moved by the elegance and power of the animal world and, through its example (as well as the example of writers like Melissa Febos, Ingrid Rojas Contreras, Carmen Maria Machado, Kiese Laymon, and Aimee Nezhukumatathil) write our own most potent, authentic, deeply embodied stories.
Optional LIVE elements: a Zoom reading at the end of the workshop.
Biography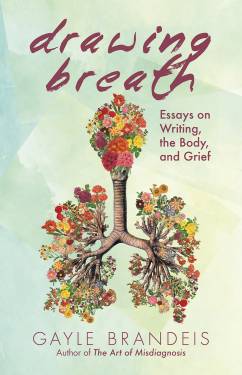 Gayle Brandeis is the author, most recently, of the memoir The Art of Misdiagnosis (Beacon Press), which received starred reviews in Kirkus, Publishers Weekly, ForeWord Reviews, and Booklist, and the novel in poems, Many Restless Concerns (Black Lawrence Press), shortlisted for the Shirley Jackson Award, and longlisted for the Bram Stoker Award, the Ellis Award, and the Johnson Award for Women's Literature. Earlier books include the poetry collection The Selfless Bliss of the Body (Finishing Line Press); the craft book Fruitflesh: Seeds of Inspiration for Women Who Write (HarperOne); and, the novels Self Storage (Ballantine), Delta Girls (Ballantine), My Life with the Lincolns (Henry Holt BYR) which was chosen as a state-wide read in Wisconsin, and The Book of Dead Birds (HarperCollins) which won the PEN/Bellwether Prize which was judged by Barbara Kingsolver, Toni Morrison, and Maxine Hong Kingston. Gayle's essays, poetry, and short fiction have been widely published in places such as The Guardian, The New York Times, The Washington Post, O (The Oprah Magazine), The Rumpus, Salon, and more, and have received numerous honors, including the Columbia Journal Nonfiction Award, a Barbara Mandigo Kelly Peace Poetry Award, Notable Essays in Best American Essays 2016, 2019, and 2020, the QPB/Story Magazine Short Story Award and the 2018 Multi Genre Maverick Writer Award. She was named A Writer Who Makes a Difference by The Writer Magazine, and served as Inlandia Literary Laureate from 2012-2014, focusing on bringing writing workshops to underserved communities. She teaches at Antioch University and Sierra Nevada University.