24PearlStreet Workshops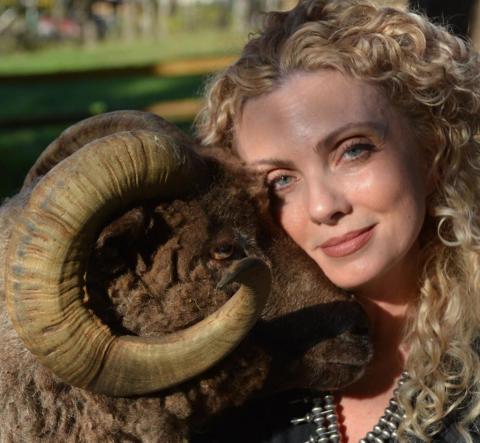 Nickole Brown
Ostranenie: Poetry as a Practice of Awareness – LIVE
Poetry
April 19 to April 23, 2021
Tuition: $550
Class Size: 12
Session: spring
Level: 1 week asynchronous workshop
LIVE – SYNCHRONOUS
If we are all telling the same stories of love and sex and death, how can we write something new? And with so much of our lives spent online, how can we keep from writing disembodied, flat lines? The answer might not lie in writing about something completely different (if that's even possible) or in shocking your readers awake, but rather in reconnecting to your senses, practicing the discipline of awareness, learning how to notice again things you know intimately well, so much so that perhaps you don't even notice them at all anymore. Ostranenie, a Russian term used in literature to talk about defamiliarization, is defined as "the technique of forcing the audience to see common things in an unfamiliar or strange way, in order to enhance perception of the familiar." As such, this course is an investigation into this, and we'll exercise a deep practice of awareness, using attention as a form of devotion—a raw, muscular kind of seeking and an unflinching dedication to scrubbing away one's preconceived notions of a thing in order to see it for what it really is. This five-day intensive taught live online is intended to challenge, and through a combination of generative exercises, daily feedback, and close readings of poets including Ross Gay, Ada Limón, Laure-Anne Bosselaar, and many others, it's my hope that as a group we'll stitch ourselves back to our animal bodies and return to our senses in more ways than one.
LIVE TIME: 12am-2pm (Eastern Time) daily.
Biography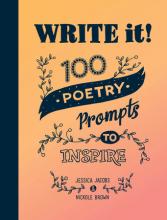 Nickole Brown is the author of Sister, first published in 2007 with a new edition reissued by Sibling Rivalry Press in 2018. Her second book, Fanny Says, came out from BOA Editions and won the Weatherford Award for Appalachian Poetry in 2015. The audiobook of that collection became available in 2017. She was the Editor for the Marie Alexander Poetry Series and teaches at the Sewanee School of Letters MFA Program and the Great Smokies Writing Program at UNCA. She lives in Asheville, NC, where she periodically volunteers at several different animal sanctuaries. Currently, she's at work on a bestiary of sorts about these animals, but it won't consist of the kind of pastorals that always made her (and most of the working-class folks she knows) feel shut out of nature and the writing about it—these poems speak in a queer, Southern-trash-talking kind of way about nature beautiful, damaged, dangerous, and in desperate need of saving. A chapbook of these poems called To Those Who Were Our First Gods won the 2018 Rattle Chapbook Prize, and another sequence called The Donkey Elegies was published as a chapbook by Sibling Rivalry Press in early 2020. In 2021, Spruce Books of Penguin Random House published Write It! 100 Poetry Prompts to Inspire, a book she co-authored with her wife Jessica Jacobs, and they regularly teach generative writing sessions together as part of their SunJune Literary Collaborative.