2023 Summer Workshops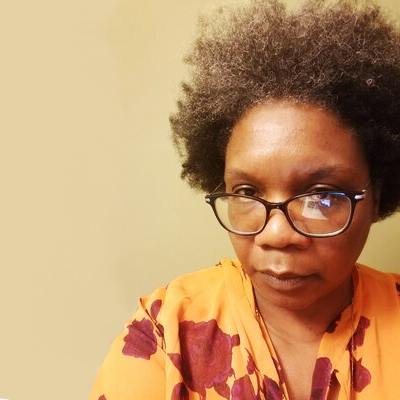 Vievee Francis
The Sky is Falling: Ascendant and Descendant Gestures in the Poem
August 5 to August 10, 2018
Tuition: $600
Workshop: 1-4pm
Discipline: Poetry
OPEN TO ALL
On-site Housing NOT Available - Off-site Housing Options
This workshop is part of our 3rd Annual Poetry Festival.
Have you ever been asked, "Why don't you write happy poems"? Or perhaps you have been admonished that your poems are too "dark." There is a common assumption that the poem should "lift," "inspire," or at least suggest "hope." However, what if that is not your aim? What if your goal is not to affirm the reader or to soothe but instead to disarm, indeed, to allow the reader to take in the distress of a situation or even internal states such as disconsolation? In this workshop, we will look at how the poem builds toward its final moments and discuss the paradox of how ascendant gestures may shut (down) the poem's possibilities while descendent gestures may open them (up). This is a generative workshop so we will be writing at least two poems and both will be revised. Possible poets whose work we will discuss include Ai, Harris, Baudelaire, Dobyns, Siken among others.
Biography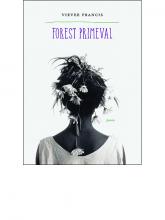 Vievee Francis is the author of The Shared World, which is forthcoming from Northwestern University Press; Forest Primeval (TriQuarterly Books, 2015), winner of the 2017 Kingsley Tufts Award; Horse in the Dark (Northwestern University Press, 2012), winner of the Cave Canem Northwestern University Press Poetry Prize; and Blue-Tail Fly (Wayne State University Press, 2006). Her work has appeared in numerous print and online journals, textbooks, and anthologies, including Poetry, Best American Poetry 2010, 2014, 2017, 2019, and Angles of Ascent: A Norton Anthology of Contemporary African American Poetry. She has been a participant in the Cave Canem Workshops, a Poet-in-Residence for the Alice Lloyd Scholars Program at the University of Michigan, and teaches poetry writing in the Callaloo Creative Writing Workshop (USA, UK, and Barbados). In 2009 she received a Rona Jaffe Writer's Award, and in 2010, a Kresge Fellowship. She is the recipient of the 2021 Aiken Taylor Award for Modern American Poetry. Born in West Texas, she earned an MFA from the University of Michigan in 2009. She serves as an associate editor of Callaloo and an associate professor of English and Creative Writing at Dartmouth College in Hanover, NH.