2023 Summer Workshops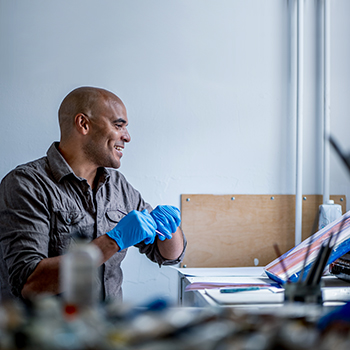 Independent Study
Summer Project Residency
June 5 to June 18, 2022
OPEN TO ALL
This component of the Summer Workshops Program is an opportunity for artists and writers to take advantage of two weeks on-site for self-directed work. Summer Project Residencies offer time and space to realize momentum on your creative projects.
2022 Rates
Studio Apartment: $2200
1 BR Apartment: $2500
2 BR Apartment: $3000
Visual Arts Studio: $400
Apartments are available first-come first-served. We can only guarantee an apartment size, not a specific apartment. Visual Arts Studios are only available for rent along with an apartment.
If you are interested in renting the print shop for one or both of these weeks, please email ssiegel@dev.fawc.org.
Check in is 4 – 6 PM on Sunday and checkout is by noon on Saturday. We cannot accommodate any early arrivals or late departures.
All apartments have a full-sized bed, kitchen, private bath and wireless internet. Apartments do not, however, have a telephone, television or air-conditioner (fans are available). Students must bring their own sheets (size full), towels and toiletries, pillows and blankets. Coin-operated laundry facilities may be available for residents staying on-site. Please stay tuned for updates as we get closer.
The Work Center maintains a strict No Pets & No Smoking policy and residents are expected to leave their apartments clean. A cleaning fee will be charged for apartments that require extra cleaning.
Click here for full Covid policies.
The Summer Project Residency was first piloted in 2021. Here is what some attendees had to say about taking part in the 2021 Summer Project Residency:
​​We have had a lovely visit, and I am very happy with the body of work I made. So glad I got the studio. I wish  we could come back again for a month!
My room was magic and I will always remember my many hours writing at my little red desk. Many, many thanks. Perhaps I will have the pleasure of returning someday.