2023 Summer Workshops
Patrizia Chen
Stealing from Life: Memoirs in Context
July 24 to July 29, 2016
Tuition: $600
Workshop: 9AM-Noon
Discipline: Nonfiction/Memoir
OPEN TO ALL
On-site Housing NOT Available - Off-site Housing Options
In this workshop, participants will find their unique writing voice via personal experience. We will build writing that integrates and shares all ingredients of life—love, food, travels—creating successful essays and memoirs. Patrizia Chen will also be delighted to meet one-on-one with students to discuss their work.
Students should send samples of their writing (up to five pages double spaced) to workshops@dev.fawc.org by July 8. Please also bring ten copies of these samples to the first class.
Biography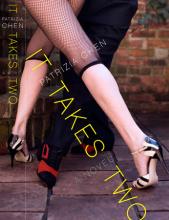 PATRIZIA CHEN's first book, Rosemary and Bitter Oranges, was a New York Times Notable Book of 2003. Patrizia's first novel, It Takes Two (Scribner, 2009), is now being adapted into a musical.