2023 Summer Workshops
Garrard Conley
Memoir as Lyric: Making an Art Out of Memory
August 13 to August 18, 2017
Tuition: $600
Workshop: 1pm-4pm
Discipline: Nonfiction/Memoir
OPEN TO ALL
On-site Housing NOT Available - Off-site Housing Options
Why does memoir have a reputation for being less "artful?" Surely anyone who has read Mary Karr or James McBride or any number of memoir titans has experienced the great literary pleasures found in our greatest works of fiction. This class will explore, through various memoir excerpts, the ways in which writers have raised the genre to new heights. We will also explore, through poetry and fiction, techniques memoirists can use to enrich narrative nonfiction. We will discuss how order and narrative distance can be adjusted to produce stronger sentences and deeper insight into the human condition. This class will be a combination of workshop, generative exercises, and discussion.
Please submit a 20 page (double-spaced, 12 pt. font) memoir or fiction manuscript to dwalsh@dev.fawc.org by August 4. Also, please bring 6 copies of the same manuscript to the first class meeting.
Biography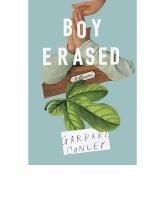 Garrard Conley is the author of Boy Erased (Riverhead, 2016), now a major motion picture, and the creator and producer of the podcast Unerased: The History of Conversion Therapy in America (Stitcher/Limina House). His second book, a novel about queer 18th-century lives, is forthcoming. He has written for The New York Times, Oxford American, TIME, VICE, The Florida Review, Virginia Quarterly Review, among others. He serves as Assistant Professor of Creative Writing at Kennesaw State University.