2023 Summer Workshops
Garrard Conley
Jumpstart Your Nonfiction Project
July 10 to July 15, 2022
Tuition: $800.00
Workshop: 9 AM - 12 PM
Discipline: Nonfiction/Memoir
OPEN TO ALL
On-site Housing NOT Available - Off-site Housing Options
This Workshop Is Full

If you're feeling overwhelmed by research, intimidated by structure and/or narrative possibilities, or otherwise stuck in pre-drafting limbo, this workshop will present you with generative prompts, examples drawn from skilled writers, and opportunities to go hands-on with your nonfiction project. There will be a mix of discussion, in-class writing, and workshops which focus primarily on the higher-order issues of drafting a longer project. Expect the practical above the lyrical, though we will make time to appreciate excellent writing.
By June 26, please email ssiegel@dev.fawc.org a short (200 word max) description of your nonfiction project, along with where you are in the drafting/pre-drafting process of a memoir, personal essay, or other nonfiction work. This will help me plan for the type of tailored instruction you will need in the classroom.
Biography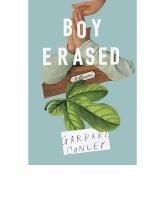 Garrard Conley is the author of Boy Erased (Riverhead, 2016), now a major motion picture, and the creator and producer of the podcast Unerased: The History of Conversion Therapy in America (Stitcher/Limina House). His second book, a novel about queer 18th-century lives, is forthcoming. He has written for The New York Times, Oxford American, TIME, VICE, The Florida Review, Virginia Quarterly Review, among others. He serves as Assistant Professor of Creative Writing at Kennesaw State University.