2023 Summer Workshops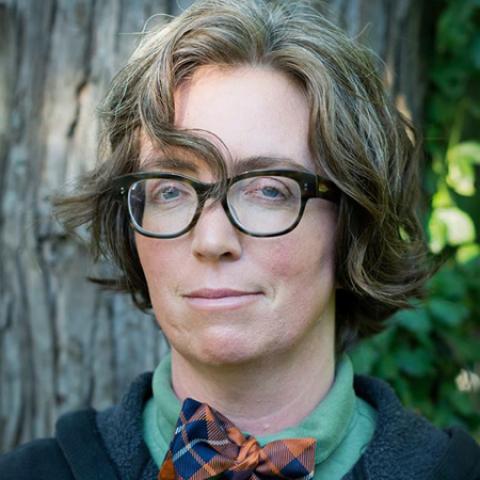 Gabrielle Calvocoressi
In the Poem Lab: A Week of Experimentation, Contemplation, Collaboration & New Poems
July 17 to July 22, 2016
Tuition: $600
Workshop: 9AM-Noon
Discipline: Poetry
OPEN TO ALL
On-site Housing NOT Available - Off-site Housing Options
In this workshop you will work to write at least seven new poems and to devise "experiments" that will take you through a whole year of writing once you leave the class. In addition we will have the remarkable good fortune to collaborate with master printmaker Fred Liang in a visual-poemical project that uses poems and visual practice to make something entirely new. Last year, all students went home with a gorgeous broadside of a poem of theirs. We'll talk about strategies for revision that are based in finding enough pleasure in the possibility of failure to push through the most recalcitrant blocks. We'll use traditional forms as a jumping off point to make some new forms of our own. Basically, we'll spend a week in the poem lab, whose boundaries are the classroom, the printmaking studio, the streets of Provincetown, and your limitless imagination.
This class is open to folks who've taken it before and to new folks. New experiments! New poems! New possibilities! Everyone welcome for this really extraordinary collaboration.
Note: This is a generative class. We will certainly talk about each other's work but there will not be traditional workshop. The focus is on making poems and prints and thinking about ways to write throughout the year. I will meet privately with students to talk poems and edits and ideas.
Biography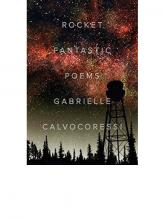 Gabrielle Calvocoressi is the author of The Last Time I Saw Amelia Earhart, Apocalyptic Swing (a finalist for the LA Times Book Prize), and Rocket Fantastic, winner of the Audre Lorde Award for Lesbian Poetry. Calvocoressi teaches at UNC Chapel Hill and lives in Old East Durham, NC, where joy, compassion, and social justice are at the center of their personal and poetic practice.