INTERVIEWS & SPOTLIGHTS: SARAH ROSE NORDGREN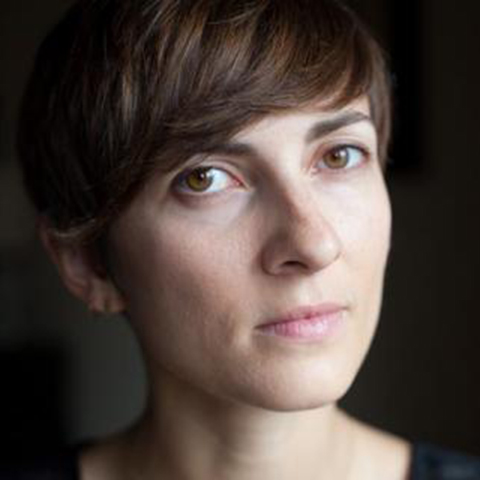 Sarah Rose Nordgren is the author of Best Bones (2014), winner of the Agnes Lynch Starrett Poetry Prize, and Darwin's Mother (2017), a finalist for the 2018 Ohioana Book Award, both from University of Pittsburgh Press. Her poems and essays appear widely in periodicals such as Agni, Ploughshares, The Kenyon Review Online, Copper Nickel, and American Poetry Review, and she creates video and performance text art in collaboration with Kathleen Kelley under the name Smart Snow. Among her awards are two winter fellowships from the Fine Arts Work Center in Provincetown, an Individual Excellence Award from the Ohio Arts Council, and fellowships and scholarships from the Sewanee and Bread Loaf Conferences, the Vermont Studio Center, and the Virginia Center for Creative Arts. Nordgren holds a BA from Sarah Lawrence College, an MFA in poetry from University of North Carolina Greensboro, and a PhD in English and Creative Writing from University of Cincinnati where she also earned a Graduate Certificate in Women's, Gender, and Sexuality Studies. She currently lives in Cincinnati.
Read the FAWC interview with her below, and register now for the 24PearlStreet course What's the Big Idea? Writing Ambitious Poems in Times of Uncertainty, November 8 – December 10, 2021.
What is it about "the big stuff" in poetry that compels you, compared to poetry that highlights the extraordinary within the seemingly mundane?
Both are important, obviously, and I love to read and write both kinds of poems. But I developed this class during the past couple of years in which even people of relative privilege haven't been able to ignore the gravity of our moment in history. Between the Trump presidency and all of its ongoing devastations, racist violence, the climate crisis, and the pandemic, it can be quite daunting for writers — myself included — to figure out how to approach this moment, and yet many of us feel a compulsion or responsibility to address it in our poems.
Is there any concern that grappling with such large topics – like war or God – will make a poem inaccessible to certain audiences?
I personally don't worry about that. Poets have always grappled with the biggest subjects — war, God, mortality, grief, love, kinship, meaning and meaninglessness, ecstasy and despair. Of course most poets are going to have awareness of their readers and don't want to offend or appropriate. But I don't believe it's the ambition of a poem or poet, or the size of their subject matter, that makes a poem accessible or not. Not all poems will be accessible or powerful for all readers, and that feels okay to me.
How does playing with different approaches – eg form, tone, point of view – change a poem's impact?
Playing with different compositional approaches serves a couple of different purposes. First of all, it can simply be useful to mix things up when one is feeling stuck. As poets, we sometimes get in a rut where we're approaching our poems in familiar ways over and over. These ways may still work for us sometimes, or even most of the time, but when we want to take on new subject matter, or the same subject matter in a fresh way, we may feel lost.
So certain changes, like shifting to an unexpected point of view (like Patricia's Smith's incredible "Skinhead") or giving ourselves formal restrictions (like Marie Ponsot's devastating sonnet, "Winter") can open up our subject matter in surprising ways.
Also, I find that focusing on craft techniques and experiments can be a great way to distract us, temporarily, from the fear and trepidation we may have around writing particular kinds of poems. If we're focused on experimenting with tone, for example, we may allow ourselves to forget to feel inadequate long enough to write something really powerful and ambitious.
How will you know you've accomplished with your students what you've set out to with this course? 
I want my students to come out of the course feeling brave, like they can write about anything, and also feeling like they're in good company. They're part of a group of poets — their peers in the class, and myself — who care about poems and big ideas and big questions, and they can draw upon the energy and support of this group. And beyond that, I want my students to see themselves as part of a larger lineage going back through literary history, a line of all the poets who wrote bravely about what mattered to them and to their communities during uncertain times through history. Poets who grappled with grief and loss, who spoke up against injustice and inequity, who conversed with gods and devils.
Register now for the 24PearlStreet course What's the Big Idea? Writing Ambitious Poems in Times of Uncertainty, November 8 – December 10, 2021.
—
24PearlStreet aims to increase your access to workshops—no matter where you are in the world. To view the entire 24PearlStreet workshop catalog, click here!