INTERVIEWS & SPOTLIGHTS: PETER CAMPION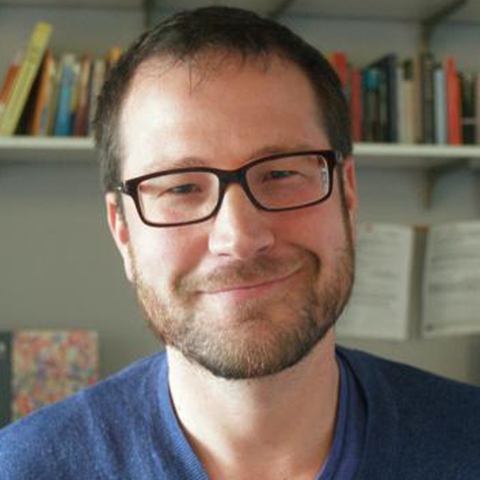 Peter Campion is the author of Radical as Reality: Form and Freedom in American Poetry; four collections of poems: Other People, The Lions, El Dorado, and One Summer Evening at the Falls (forthcoming in 2021); and several monographs and catalog essays on modern and contemporary visual art. His work has appeared in publications including ARTNews, Boston Globe, Harvard Review, Kenyon Review, Modern Painters, New Republic, New York Times Book Review, Poetry, Sculpture, Slate, and Yale Review, among others. A recipient of the Guggenheim Fellowship and the Joseph Brodsky Rome Prize, he teaches in the writing program at the University of Minnesota.
Read the FAWC interview with him below, and register now for the 24PearlStreet course Form & Feeling, October 18 – November 12, 2021
Can you tell us a bit about your interest in the seven formal elements you'll focus on in your class – action, voice, sentence, phrase, line, sound, and metaphor? Is there anything else that makes up a poem's form? Why these seven elements?
Let me answer your second question first. There's definitely more that goes into making poems: there's emotion and experience and thought and, the biggie, imagination. Technique alone doesn't make a poem. And for me, form doesn't have to do with rules so much as resources. So I call the class "Form and Feeling": I believe that form and feeling are mutually entailing, that the formal elements convey and embody feeling, and give the poem gestural, physical life.
Sometimes, when we talk about the experience or the feelings related to a poem we're working on, when we talk about the subject, we can discover its form. And sometimes, when we jog things around formally and try something out, we can connect with the subject in a way we never knew was possible and that gives the poem its depth.
How does studying and working within the "fundamentals" of poetry engage with the vaguer notion of "feeling" within a piece?
I think the key here is the difference between what we say in a poem—the content you can paraphrase—and how we say it. When working with new drafts we're often trying to join one to the other, to make the poem do what it's saying. The voice in a poem often endeavors to accomplish something—lyric poetry has its roots in ritual. So what a poem does—how the voice makes its claim on us and insinuates itself into memory, how the lines unfold, how the tone changes, how the sentences withhold and deliver information—these things reward our awareness.
And the amazing thing about poetry is that it's made from a medium we all use, language. So we're always working with fundamentals of verbal expression—the bare stuff of our speech.
How necessary is it that a poem excel in each of these elements? Do you find there are any truly memorable or technically skillful works that are lacking in one or more of them?
Certainly, there are many, many. I have "line" in the list, for example, but there are obviously great prose poems.
I see the "seven elements" not as a checklist of criteria, but as seven points of entry into a more dynamic engagement with poetry.
You mention that the process of exploring the elements won't be "academic" – can you give a bit more insight into what the process will be like?
Definitely. We share two poems per week, one a free-choice poem and the other in response to a prompt, meant not only to jump-start writing but to provide some artistic resources. I also post two "mini-essays" per week, and these are geared toward real, collegial conversation. People often have questions about poetry that they've been waiting to ask. So the forum is always open for everyone to use.
How will you know you've accomplished with your students what you've set out to? 
If I can tell that someone has found it an enriching experience, I'm gratified. I've had students in FAWC classes who've published several books and I've had students who've been writing their first poems ever. Some people have taken the class two or three times now, and have met new friends, started writers' groups, and so on. It's a very convivial, welcoming vibe.
Register now for Peter's 24PearlStreet course Form & Feeling, October 18 – November 12, 2021
—
24PearlStreet aims to increase your access to workshops—no matter where you are in the world. To view the entire 24PearlStreet workshop catalog, click here!