INTERVIEWS & SPOTLIGHTS: JANUARY GILL O'NEIL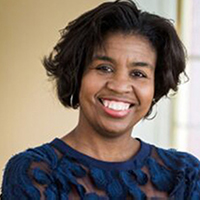 January Gill O'Neil is an associate professor at Salem State University, and the author of Rewilding (2018), Misery Islands (2014), and Underlife (2009), all published by CavanKerry Press. From 2012-2018, she served as the executive director of the Massachusetts Poetry Festival, and currently serves on the boards of AWP, Mass Poetry, and Montserrat College of Art. Her poems and articles have appeared in The New York Times Magazine, the Academy of American Poets' Poem-A-Day series, American Poetry Review, Green Mountains Review, Poetry, Ploughshares, and WBUR's Cognoscenti, among others. The recipient of fellowships from the Massachusetts Cultural Council, Cave Canem, and the Barbara Deming Memorial Fund, O'Neil was the 2019-2020 John and Renée Grisham Writer-in-Residence at the University of Mississippi, Oxford. She lives with her two kids in Beverly, MA.
Read the FAWC interview with her below, and register now for January's 24PearlStreet course Tiny Miracles and Everyday Wonders, October 25 – 29, 2021.
What do the poets you will be studying in class – Lucille Clifton, Ross Gay, Keetje Kuipers, Ada Limon, Natasha Trethewey, Ocean Vuong – have in common? What is it about their work that finds and celebrates beauty or randomness?
I am enamored with the work of these poets. Their voices ring honest and clear, and they have a unique perspective on how they see the world. Even if these poets were not writing pandemic poems, their words have been a salve for a difficult time.
Is it possible to infuse joy and wonder in a poem after revision? Or does there need to be some element of it – whether thematically or stylistically – at the start of conceptualizing the work?
Yes. If that's the ultimate truth of the poem, then the joy (or pain) of the poem will come through. I've read poems that disguise their intent, so the delight is hidden and surprises the reader at the end.  Those poems are the tiny miracles.
You speak of finding the tiny miracles and everyday wonder for your poems. Is finding and celebrating that what makes poems about the quotidian have a stronger impact?
I don't know if finding joy in the everyday has a stronger impact, but the poems that resonate with me celebrate the ordinary. That doesn't mean the poet shies away from difficult subjects or large moments. Quite the opposite. The poet finds a way to make the most personal experience seem universal.
What sort of language can students expect to employ in your workshop that is not typically found in poetry?
That's just it, I want writers to get past what they think a poem should be and write what it is. So I will encourage writers to use the language of the everyday, but to always reach for language that lifts off the page.
This is your first time teaching with The Fine Arts Work Center and 24PearlStreet. What are some hopes you have for the course, and what do you hope your students take away from the experience?
I hope my students write something that truly startles them. My favorite moments are when writers start a poem in one place but the poem takes them in another direction. That's when I know the poet is working in service to the poem.
Register now for January's 24PearlStreet course Tiny Miracles and Everyday Wonders, October 25 – 29, 2021.
—
24PearlStreet aims to increase your access to workshops—no matter where you are in the world. To view the entire 24PearlStreet workshop catalog, click here!