24PearlStreet Workshops
Garrard Conley
Structuring Memoir
Non-Fiction
October 3 to October 7, 2016
Tuition: $500
Class Size: 12
Session: fall
Level: 1 week asynchronous workshop
So you have a draft of a memoir, and now you want to shape your story into a compelling narrative. How do you do this without sacrificing the integrity of the story? Which details of your research and/or life should you include? How do you make art out of this mess of details? Our intensive class will examine several fine examples of uniquely structured memoirs, from classics to newer, multi-genre experimental works. We will also work on short exercises to jump-start our creative structuring processes. We will walk away from this class with a renewed sense of purpose and a refreshing sense of opportunity. Our takeaway: The memoir is limitless.
Though students do not need a full manuscript to enter the class, they should have a sense of story and/or a fair amount of research they would like to structure. At the end of the class, each student will receive an email from the instructor including a review of their work in the course and individualized strategies for moving forward with their memoir.
Biography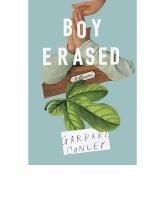 Garrard Conley is the author of Boy Erased (Riverhead, 2016), now a major motion picture, and the creator and producer of the podcast Unerased: The History of Conversion Therapy in America (Stitcher/Limina House). His second book, a novel about queer 18th-century lives, is forthcoming. He has written for The New York Times, Oxford American, TIME, VICE, The Florida Review, Virginia Quarterly Review, among others. He serves as Assistant Professor of Creative Writing at Kennesaw State University.