24PearlStreet Workshops
Garrard Conley
Illuminating the Past in Memoir
Non-Fiction
January 23 to February 17, 2017
Tuition: $500
Class Size: 15
Session: winter
Level: 4 week asynchronous workshop
How do memoirists re-enter the mysteries of past experience?
The answer, for many of us, resides in our ability to 'play' with the past and find enjoyment in exciting literary techniques memoirists and fiction writers have passed down to us. To that end, our writing exercises will focus primarily on imagery and perspective: imagery, because a few carefully curated sensory details can often illuminate the past in extraordinary and surprising ways; perspective, because speaking about the past with authority always involves looking at it from a unique angle. The combined force of these two tools can offer up a fresh take on the past that gives us the distance and freedom to play with our stories and shape them into what they need to become.
We will be considering excerpts from memoirs and other nonfiction pieces (and occasionally excellent autofiction) as a way of solving any problems we have encountered thus far in our memoir writing. Though writers are not required to have completed a draft of a memoir, they should come to the class with fully formed ideas for projects.
Biography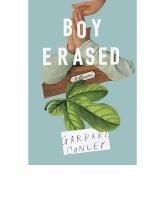 Garrard Conley is the author of Boy Erased (Riverhead, 2016), now a major motion picture, and the creator and producer of the podcast Unerased: The History of Conversion Therapy in America (Stitcher/Limina House). His second book, a novel about queer 18th-century lives, is forthcoming. He has written for The New York Times, Oxford American, TIME, VICE, The Florida Review, Virginia Quarterly Review, among others. He serves as Assistant Professor of Creative Writing at Kennesaw State University.