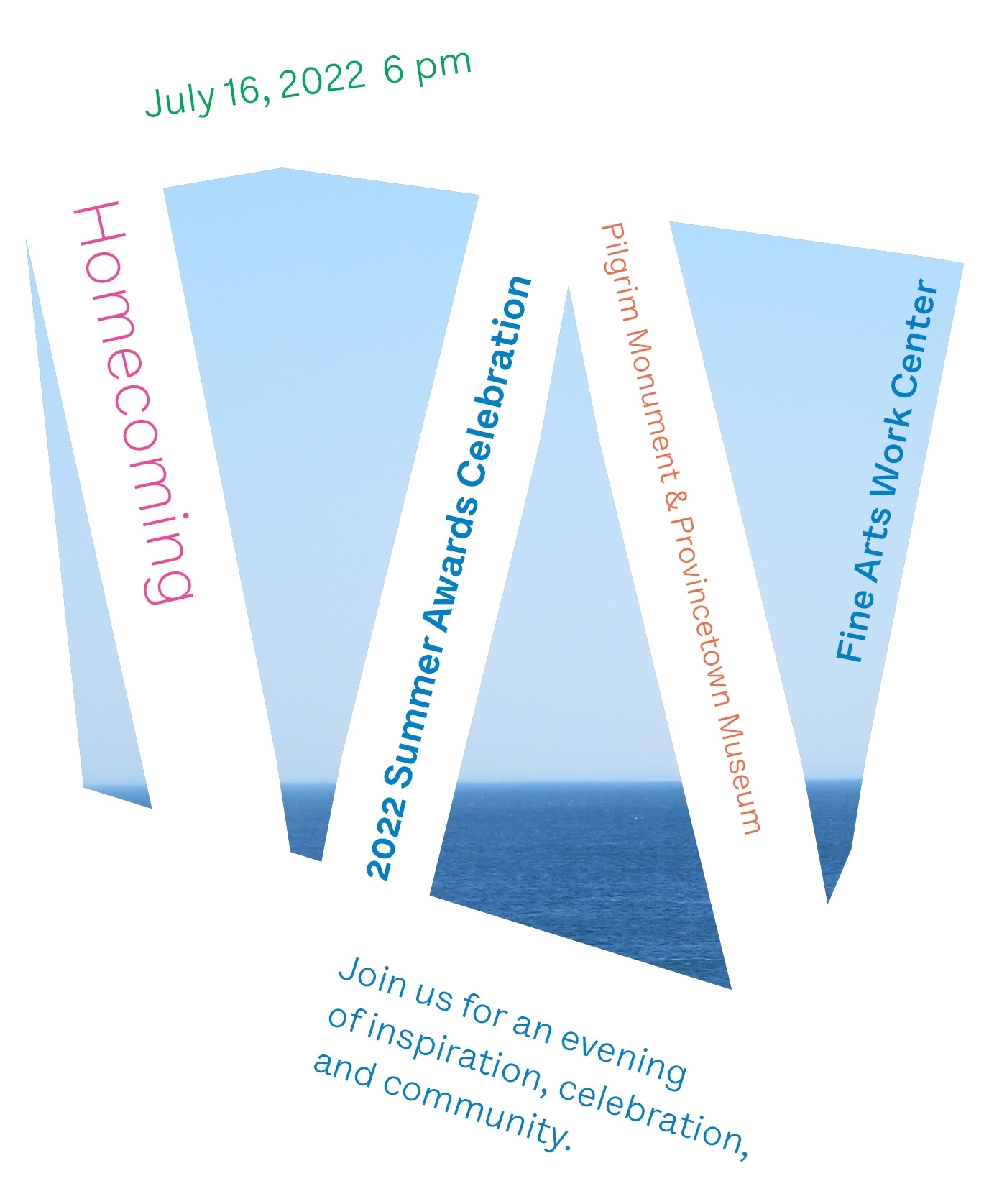 2022 Summer Awards Celebration
On July 16, the Fine Arts Work Center celebrated the 2022 Summer Awards Celebration. Thank you to everyone who joined us for this special Homecoming gathering, at the beautiful Pilgrim Monument and Provincetown Museum overlooking the Atlantic Bay.
Together, we celebrated visual artist Firelei Báez, introduced by ICA/Boston's Deputy Director for Curatorial Affairs Eva Respini; Trustee Ted Chapin, introduced by leading cultural philanthropist Alison Ferring; and poet Major Jackson, introduced by 2021-2022 Poetry Fellow Eduardo Martinez-Leyva.
Thanks to your generosity, we raised nearly $500K in support of our efforts to nurture artists that shape our culture, at home in Provincetown and around the world.
It was truly meaningful to welcome many of you on Friday evening to hear honoree
Major Jackson
in conversation with
Poetry in America Host Elisa New
and dedicate the Daniel A. Mullin Light and Courtyard. Together, we honored Danny's memory and all he contributed to the Fine Arts Work Center and to Provincetown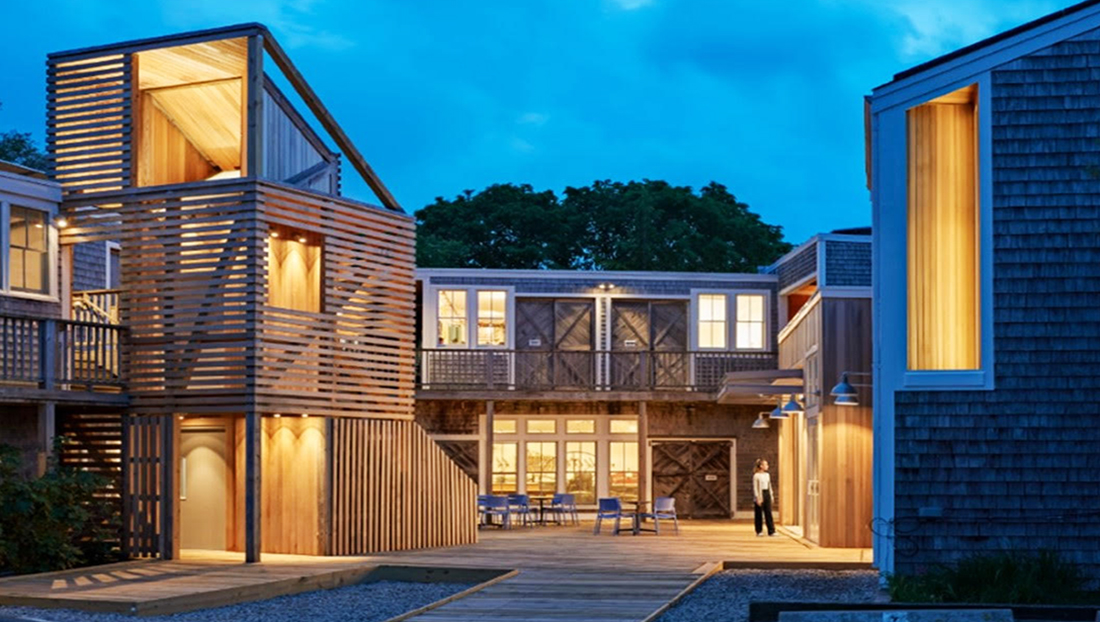 Event Co-Chairs
Neal Balkowitsch and Donald Nelson
Marty Davis and Alix Ritchie
Alison and John Ferring
Bryan Rafanelli and Mark Walsh
Event Vice Chairs
Steve Corkin and Dan Maddalena
Fotene Demoulas and Tom Coté
Hans Eijmberts and Wiebe Tinga
Lynne Kortenhaus
Carol Warshawsky
Summer Exhibition Co-Chairs
Gavin Kennedy
Bettina Rosarius
Host Committee
David Altarac and Brian Koll
Sharon Callahan and Taryn Miller-Stevens
Bruce Skiles Danzer, Jr. and Tom Huth
Ron and Julie Druker
Yvette Drury Dubinsky and John Dubinsky
Alan Duggan
Michael F. Fernon
Elizabeth and Russell Gaudreau
Tyehimba Jess
Paul Kelly and Edward Dusek
Ron Kollen, Mark Wisneski, Jim Coffman
Jhumpa Lahiri
Ada Limón
Maria Lopez
Gail Mazur
Sandi and Sean McKinley
Neal Minahan
John Murillo
Esther Paster Grossman and Rick Grossman
Dan Roche
Mario Russo
Joshua Weiner
Image: Firelei Báez, A Map of the British Empire in America, 2021