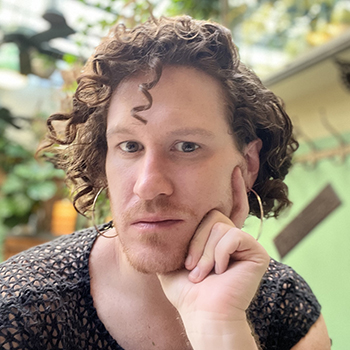 Blake Daniels
Blake Daniels was raised in Cincinnati, Ohio and lives and works in Brooklyn, New York and Johannesburg, South Africa. Daniels' practice traverses various traditions of storytelling, queer cultural practices, and memory to reveal collateral social histories. The paintings explore the legacies of modernism and contemporary visual language culturally located within Southern Africa and its oscillating relationship with the west. They are the recipient of the Edward L. Ryerson Fellowship from the School of the Art Institute of Chicago where they received their BA Fine Arts (2013) and received a Masters in Fine Arts from The University of the Witwatersrand, Johannesburg (2017). Daniels was included in the critical survey 100 Painters of Tomorrow published through Thames & Hudson (2014) and has been exhibited at galleries and institutions including the Wits Museum of Art in Johannesburg, the Monfai Arts Centre in Chiang Mai, Over the Influene in Hong Kong, BEERS in London, and blank projects in Cape Town. 
Georgia Dickie

Georgia Dickie makes sculptural work out of found objects that she collects in her studio. Her process of reassembling these materials into new arrangements is based on a logic of eschewing and rebalancing their assigned functions. By staging these intricate assemblages, she not only reveals the inherent limitations of material value and meaning, but subverts the ways we are conditioned to see the world. Born in Toronto, Canada, Dickie earned her BFA from the Ontario College of Art and Design University in 2011. She was one of the recipients of the 2020 Sobey Art Award, the 2014 recipient of the Toronto Friends of the Visual Arts Artist Prize, and has received several visual arts grants from the Canada Council for the Arts, Ontario Arts Council, and Toronto Arts Council. Dickie has exhibited internationally and has held solo shows at Cooper Cole, Toronto; Oakville Galleries, Oakville, ON; Jeffrey Stark, NY; and Halsey McKay, NY. Dickie has been featured in Artforum, Frieze Magazine, Elle Canada, Canadian Art Magazine, among others. In February 2015, she was the Canada Council for the Arts artist in residence at Acme Studios in London, UK. Dickie currently lives and works in Toronto.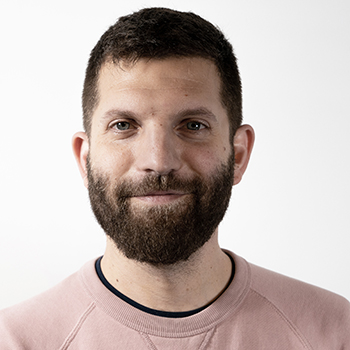 Mark Joshua Epstein

Mark Joshua Epstein lives and works in Ann Arbor, Michigan. In his three-dimensional paintings, Epstein explores queer ornament and graphic excess, often taking pleasure in the laborious and time-consuming nature of pattern making. Epstein received his MFA from the Slade School of Fine Arts, University College London, and a BFA from the School of the Museum of Fine Arts and Tufts University. Epstein has had recent solo shows at Ortega y Gasset Projects' Skirt Space (Brooklyn, NY) and Handwerker Gallery, Ithaca College (Ithaca, NY). Selected group shows include Asya Geisberg Gallery (NY, NY), TSA Gallery (Brooklyn, NY), Arlington Art Center (Arlington, VA), Des Moines Art Center (Des Moines, IA), Good Children Gallery (New Orleans, LA), Monaco (St Louis, MO) and Beverly's (New York, NY). Epstein has participated in several residencies, most recently at the Sam and Adele Golden Foundation for the Arts and the Vermont Studio Center. His work has appeared in publications such as New American Paintings, Art Maze Magazine, Dovetail, and Two Coats of Paint. He has taught at American University (Washington DC), Michigan State University (East Lansing, MI), and the University of Michigan (Ann Arbor, MI).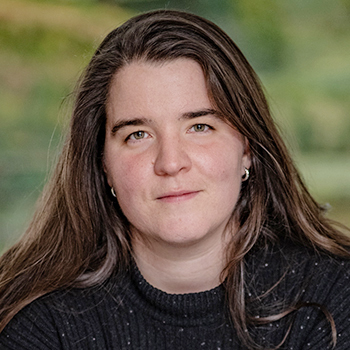 Elizabeth Flood

Elizabeth Flood grew up in Virginia. Her paintings and drawings survey complex layers of extraction, violence, and expression within the American landscape. Through her experiential practice of working outdoors in the elements, she forecasts future impact and keeps watch over a country and land in crisis. She earned her MFA in Painting from Boston University (2019); her BA from the University of Virginia (2014), where she studied History, Religion, and Art; and attended the Mount Gretna School of Art (2014-15). In 2019, Flood was a participant at the Skowhegan School of Painting and Sculpture and was an artist-in-residence at the Studios at MASS MoCA. She was awarded Visual Arts Fellowships at the Fine Arts Work Center in 2021 and 2022. Her work has been shown in exhibitions throughout the US, most recently in a 2022 solo exhibition, Battlegrounds, at Real Art Ways in Hartford Connecticut, and in group shows at Exeter Gallery in Baltimore, MD; The Provincetown Art Association and Museum; and Greene House Gallery in Brooklyn. Flood is the recipient of several grants and awards including the Real Art Award, the Elizabeth Greenshields Foundation Grant, the Virginia Museum of Fine Arts Graduate Fellowship, and the John Walker Alumni Award at Boston University. From 2019-2021 she taught as a visiting lecturer in painting and drawing at Colgate University. Second-Year Fellow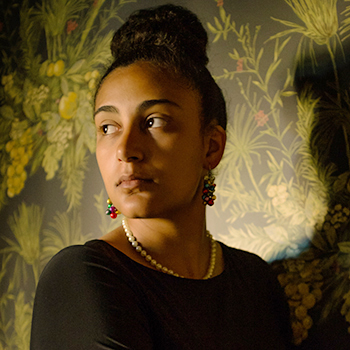 Yahna Harris

Yahna Harris explores love in non-linear time through cinematography and poetry. She is interested in how we view time in the futures reflected back to us through light refractions and in the transmission of generational memory throughout the body via the womb passed on from our ancestors. Harris began her career in the film industry in Boston where she learned a multitude of production positions so she could better make decisions as a cinematographer. She moved to LA where she took a reductionist standpoint with her personal films where her filming process involves very minimal lighting and gear in order to create an on-set environment that allows for vulnerability. Her most recent multi-generational documentary on the Valentine women reflects this process. Harris will continue with this process in her most recent work The Sky Continues Beneath Our Feet, a film that dives into an open relationship between three individuals who question tolerance, self-actualization, addiction through a developing framework of love.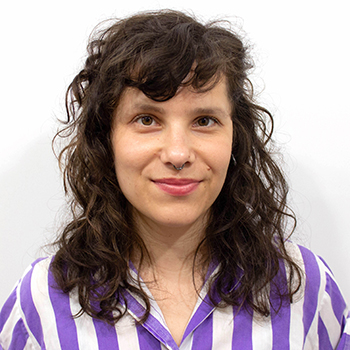 Kristy Hughes

Kristy Hughes creates sculptures and paintings about empowerment, the potential for change, and unapologetically occupying space. She earned her MFA from Indiana University and her MA and BA from Eastern Illinois University. Her work has been featured in New American Paintings, Friend of the Artist, Execute Magazine, Vast Magazine, and Create Magazine, among others. She has exhibited across the US and is a recipient of residencies at the Hambidge Center for Creative Arts and Sciences, The Studios at MASS MoCA, a full fellowship at Vermont Studio Center, Liquitex Residency at Residency Unlimited, and ChaNorth Artist Residency. Hughes recently served as Visiting Assistant Professor at Indiana University Bloomington and is the Residency Coordinator for the Elizabeth Murray Artist Residency by Collar Works.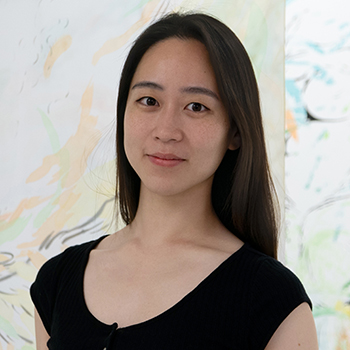 Siennie Lee

In an increasingly diasporic world, Siennie Lee observes and archives the issues of dynamic society—the shocking, the concerning, and the warming—as a bystander. Her work takes the form of society assimilating into encrypted landscapes, using photographs, articles, and sounds of contemporary. She focuses on the perception of society as a social organism by apprehending the social agitation that eventually permeates and subsides into the ubiquitous entropy of our society. Lee was born in Seoul, South Korea, and holds a BFA and MFA in oriental painting from Seoul National University. She also received an MFA in Alfred-Düsseldorf painting from Alfred University. She has held exhibitions in Korea, the United States, and Germany, and has traveled extensively as a travel writer, publishing two books in Korea.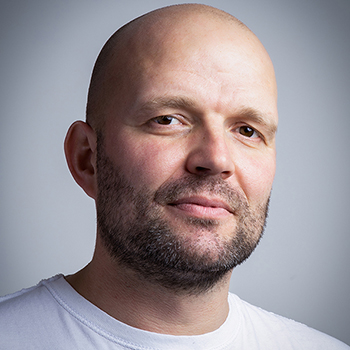 Pieter Paul Pothoven
The practice of Pieter Paul Pothoven consists of installation, photography, and different forms of writing. Historiography in relation to material culture pervades all projects and connects them in both theoretical and visceral ways. He received his BFA at the Gerrit Rietveld Academie in Amsterdam and his MFA at Parsons The New School for Design, New York (US). He was a resident at, amongst others, Instituto Sacatar, Itaparica (BR); Fine Arts Work Center, Provincetown, MA (US); and the Jan van Eyck Academie, Maastricht (NL). Recent solo and group exhibitions include: TK15223, Dürst Britt & Mayhew, The Hague (NL); In the Presence of Absence, Stedelijk Museum Amsterdam, Amsterdam (NL); No you won't be naming no buildings after me, TENT, Rotterdam, (NL); History is His Story, Nest, The Hague (NL); facade suspended, Dürst Britt & Mathew, The Hague (NL); You Talkin' to me?, Barbara Seiler, Zürich (CH); Listen to the Stones, think like a mountain, Tatjana Pieters, Ghent (BE); Lapis Lazuli from Serr-i-Sang, PuntWG, Amsterdam (NL). He lives and works in Amsterdam. Second-Year Fellow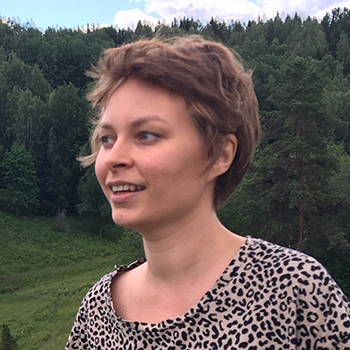 Tinja Ruusuvuori
Tinja Ruusuvuori is an artist and filmmaker based in Tampere, Finland. She works mainly with documentary film, video, and mixed media installation. Her work investigates humor that hides within social conventions, alternative systems, and rethinking activism in a more pleasurable way. Misbehaving and utopias are close to her heart. Ruusuvuori received an MA in fine art from the Glasgow School of Art and a BA in documentary film directing from the Aalto University, Helsinki. She has attended residencies at the Cité International des Arts Paris and at the Hospitalfield, Scotland, while her film work has been shown widely at international film festivals such as Visions du Réel, Toronto Hot Docs, London Short Film Festival, and Camden International Film Festival. In 2019, Ruusuvuori received the Uusi Aalto Award for a new talent in Finnish cinema.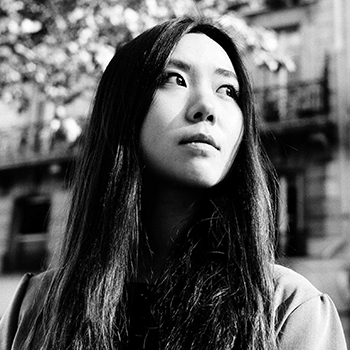 Sichong Xie
Sichong Xie combines movement and material in body-based sculptural forms, including masks, costumes, and other objects. By placing traditional sculptural forms within new sites, materials, and social constructs, Xie investigates these forms and movements within global communities to re-consider and re-envision shared spaces and performative practices. She raises questions about identity, politics, cross-culturalism, and the surreal characteristics of her body in the ever-changing environment. Xie received her MFA from the California Institute of the Arts, CA. Her most recent multi-media multi-channel installation "Do Donkeys Know Politics, Scaffold Series I" is currently on view at USC Pacific Asia Museum in Pasadena, CA. She was a fellowship artist at The Studios at MASS MoCA, The Watermill Center, and Skowhegan School of Painting & Sculpture. In 2017, Xie was chosen to participate at Hauser & Wirth Somerset exchange residency in Bath, UK, where she created a four-hour durational performance/installation "Walking With The Disappeared". Recent exhibitions include the Wende Museum, Los Angeles; USC Pacific Asia Museum, Los ; Angeles, Hauser & Wirth, Los Angeles; OCAT Art Museum in Xi'An, China; LACE Gallery, Los Angeles; Night Gallery, Los Angeles; Automata Arts, Los Angeles; Chashama Gallery, New York; Eli Klein Gallery, New York; and The Watermill Center, New York.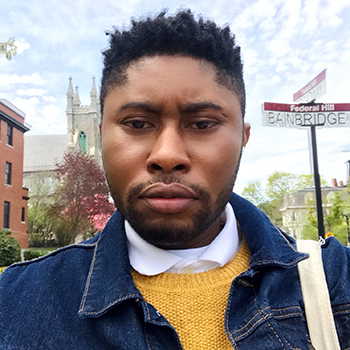 Bhion Achimba
Bhion Achimba is the pen name of the Nigerian writer Chibuihe Obi Achimba. He is a poet, essayist, and Founding-Editor of Dgëku Magazine. He served as the 2019 Harvard University Scholar At-Risk Fellow, a Visiting Poet in its English Department, and the 2020 Summer Visiting Artist at the Oregon Institute for Creative Research. Achimba has been awarded grants by PEN America, PEN International, Freedom House, and St. Botolph Club Foundation, which named him one of the 2021 Emerging Artists in New England. His writing has been published or forthcoming in The New York Times, The Paris Review, The Harvard Review, Poet Lore, Foreign Policy Magazine, Guernica Magazine, and several other prints and online journals. In August 2021, he was appointed to the editorial board of Transition Magazine at the Hutchins Center, Harvard. He is currently completing an MFA degree in Poetry at Brown University.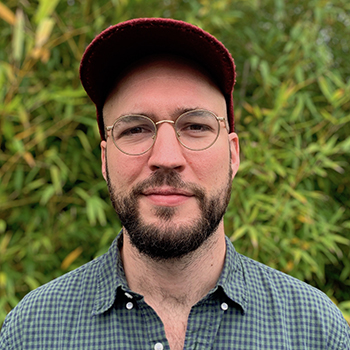 Willie Fitzgerald
Willie Fitzgerald's fiction has appeared or is forthcoming in StoryQuarterly, Boulevard, Prairie Schooner, Joyland Magazine, The Stranger, and elsewhere. He holds an MFA from the Michener Center for Writers at UT—Austin and was the inaugural Mari Sabusawa Editorial Fellow at American Short Fiction. He is working on a short story collection and a novel.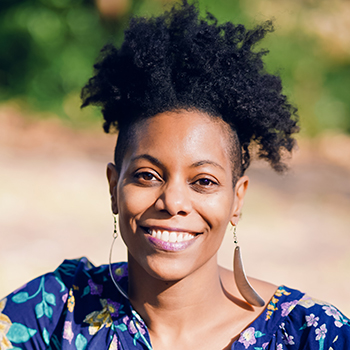 Kim Coleman Foote
Kim Coleman Foote is a writer of fiction, creative nonfiction, and experimental prose. Her work has appeared most recently or is forthcoming in The Best American Short Stories 2022, Iron Horse Literary Review, Ecotone, The Rumpus, Green Mountains Review, and Prairie Schooner. She has received writing fellowships from Phillips Exeter Academy, the National Foundation for the Arts, the New York Foundation for the Arts, and the Center for Fiction, in addition to a Fulbright. Originally from New Jersey, Foote is working on a book fictionalizing her family's experience of the Great Migration, as well as a black female-centered novel about the trans-Atlantic slave trade. She has also written a memoir about the black diaspora experience in Ghana. She received an MFA in creative writing from Chicago State University.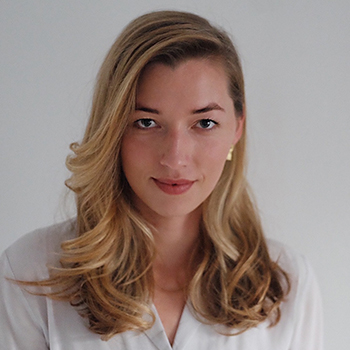 Hannah Perrin King
Hannah Perrin King is the winner of The Georgia Review's 2020 Loraine Williams Poetry Prize. She is also the winner of Narrative Magazine's Eleventh Annual Poetry Contest, as well as AWP's Kurt Brown Prize for Poetry and New Millennium Writings' 48th New Millennium Award for Poetry. King's work has appeared in The Adroit Journal, Narrative Magazine, The Missouri Review, The Cincinnati Review, The Georgia Review, North American Review, THRUSH Poetry Journal, and Best New Poets, among others. Her first manuscript is a National Poetry Series Finalist, and she received a Tin House Summer Workshop Scholarship. Hailing from rural California, she now makes her home in Western Massachusetts.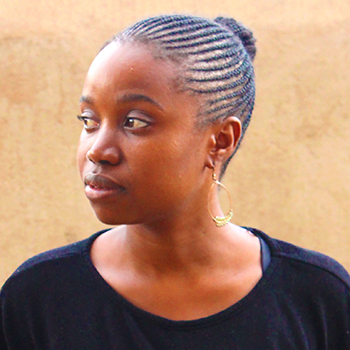 Gothataone Moeng
Gothataone Moeng was born in Serowe, Botswana.  She was awarded a 2018-2020 Wallace Stegner Fiction Fellowship, and her writing has also received fellowships and support from Tin House, where she was a 2019 Summer Workshop scholar and from A Public Space, where she was a 2016 Emerging Writer Fellow. Her writing has appeared in A Public Space,The Oxford American, and One Story, amongst others. She holds an MFA Creative Writing (Fiction) from the University of Mississippi.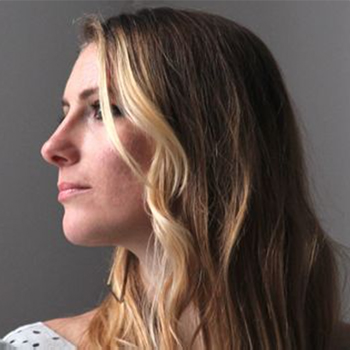 Christa Romanosky

Christa Romanosky is a writer and educator from northern Appalachia. She was a 2017-2018 Provincetown Fine Arts Work Center fellow, and a fall 2018 James Merrill House Writer-in-Residence, and a 2019-2020 fiction fellow through the Tulsa Artist Fellowship. Her work focuses on rural spaces, trauma, and extraction. She earned bachelor's degrees in psychology and creative writing from Carnegie Mellon University, and an M.F.A. from the University of Virginia in poetry. Her fiction has appeared in Best American Short Stories 2021, Glimmer Train, The Massachusetts Review, The Kenyon Review Online, Cincinnati Review, Boston Review, Crazyhorse, and elsewhere. Her poetry has been featured in EPOCH magazine, North American Review, Cimarron Review, The Colorado Review, Mid-American Review, The Kenyon Review Online, and elsewhere. She has completed two albums of music, "All Things Left Unsaid," and "Talk About the Sky." Her music can be found on amazon, pandora.com, and i-tunes. Second-Year Fellow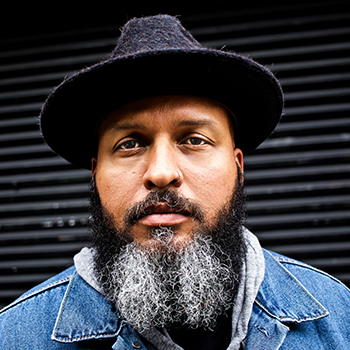 John Murillo
John Murillo is the author of the poetry collections Up Jump the Boogie, finalist for both the Kate Tufts Discovery Award and the Pen Open Book Award, and Kontemporary Amerikan Poetry, winner of the Kingsley Tufts Poetry Award and the Poetry Society of Virginia's North American Book Award, and finalist for the PEN/Voelcker Award for Poetry and the NAACP Image Award. His other honors include the Four Quartets Prize from the T.S. Eliot Foundation and the Poetry Society of America, two Larry Neal Writers Awards, two Pushcart Prizes, the J Howard and Barbara MJ Wood Prize from the Poetry Foundation, an NYSCA/NYFA Artist Fellowship, and fellowships from the National Endowment for the Arts, MacDowell, the Bread Loaf Writers Conference, Fine Arts Work Center in Provincetown, Cave Canem Foundation, and the Wisconsin Institute for Creative Writing. Murillo's poems have appeared in such publications as American Poetry Review, Poetry, and Best American Poetry 2017, 2019, and 2020. Currently, he is associate professor of English and director of the creative writing program at Wesleyan University. Second-Year Fellow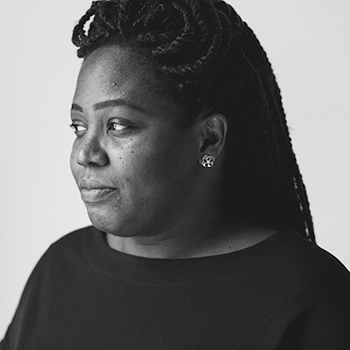 Clarisse Baleja Saïdi
Clarisse Baleja Saïdi was born and raised in Abidjan, Côte d'Ivoire. She holds an MFA from the University of Michigan's Helen Zell Writers' Program and is a recipient of fellowship support from Hedgebrook, MacDowell, Yaddo, the Vermont Studio Center, and Art Omi among others. In 2021, she received a Canada Council for the Arts grant for an in-progress work of nonfiction. Her short form has appeared in The Fiddlehead and Poetry. In Provincetown, she will be working on a novel.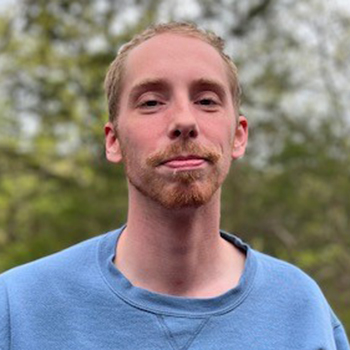 Kieron Walquist
Kieron Walquist is a queer, neurodivergent writer and hillbilly from Missouri. His work appears / is forthcoming in Bennington Review, Gulf Coast, Iron Horse Literary Review, The Missouri Review, Pleiades, and others. He holds an MFA from Washington University in St. Louis.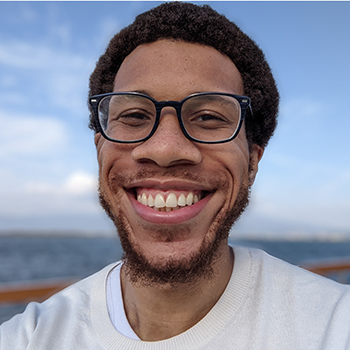 Jorrell Watkins
Jorrell Watkins is an educator, writer, and martial artist from Richmond, VA. He is a 2020-21 Fulbright Japan Graduate Research Fellow, an alum of Hampshire College and the University of Iowa, Writers' Workshop. Combined Efforts Theater Company produced his disability inclusive play, Meet us at the Horizon, for its 2019 world premiere. His chapbook, If Only the Sharks Would Bite, was selected as the winner of the inaugural Desert Pavilion Chapbook Series in Poetry. He is the coauthor of Studies in Brotherly Love (Prompt Press, 2021), a poetry chapbook based on Malcolm Corley's paintings, with Claretta Holsey, DJ Savarese, and Lateef McLeod. In 2022, he was a poet contributor to the Poetry Foundation's Poetry & Practice series.